3/13/2009 |
Posted by MrsAshley
|
Edit Post
Pin It Now!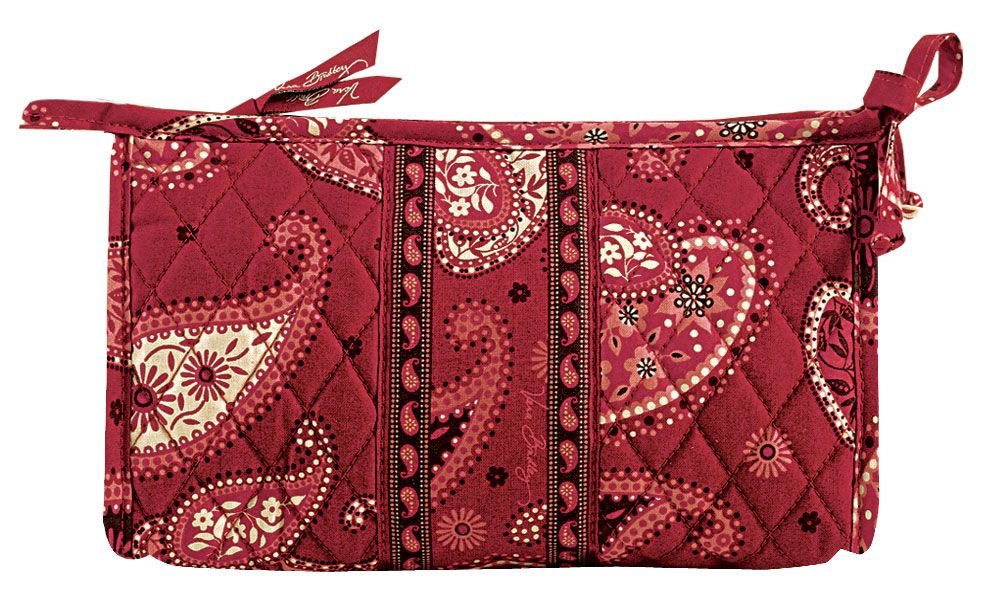 This in-between size cosmetic has a full taffeta lining with two mesh slip-ins and a wide zippered pocket. And, its great shape keeps it upright and easy to access.


Suggested Retail Price:
$30
Now $12
Mesa Red color only (shown)
Free shipping for orders $25+ (till March 19th)
Other sale colors available for $15 or $20. Not every cosmetic bag is on sale.
Labels:
Vera Bradley Cosmetic Bag Sale