5/08/2009 |
Posted by MrsAshley
|
Edit Post
Pin It Now!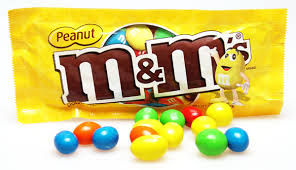 Get your
free single-size package of M&Ms, Milky Way, Snickers, 3 Musketeers, Twix or Dove
. Go to
http://realchocolate.com/
. Mars is giving away coupons for free "Real Chocolate"
every Friday between 9:00 am and Noon (EST). Each Friday the first 250,000 people who register for coupons will get free chocolate (through September 25th!). It gets even better - you can win up to four times! You are limited to a total of 4 coupons per household, but you can only get one coupon each Friday. Coupons will arrive by mail in approximately 6 weeks after you win them. Enjoy!
Labels:
Mars Free Chocolate Fridays